Apples have a round profile, which means they carry weight on their stomach and bust, and tend to have thinner arms and legs.
If you are an apple, wear dresses that fall softly from the bust and have a flared hem to balance out your curves.
Dresses and skirts should be knee length to show off your legs.
Avoid denim jackets or jackets with bulky pockets which will make you look larger. Wear tailored jackets with flare and a simple fastening.
Trousers should be wide leg or flared to balance out the width around your centre. Flat-fronted, side-fastening trousers will minimise unnecessary bulk.
Your slimmest point is just under the bust so wear tops that are tighter here and skim your stomach.
Wedges will show off your slim ankles without making you look top heavy.
Wide-necked or wrap tops will show off your décolletage.
Draw attention upwards to the neck with accessories such as scarves, brooches or soft, rounded collars.
Sartorial Soulmates: Tailored Blazers and Flowing Midi Skirts
The hourglass is the classic voluptuous shape. If you are an hourglass you have a large bust and hips and a narrower waist.
Emphasise your natural curves with a wrap dress which will show off your slim waist. If you have straight shoulders, choose A-line dresses and skirts which will balance your shoulder line.
Wear fitted jackets and complement your curves with rounded hems, pockets and lapels. Avoid too much detail on top such as large pockets or buttons which will make you look larger.
Flared or boot cut trousers will balance the curve of your hips. Trousers should be flat fronted and fastened at the side to minimise the bulk around your hips.
Wear tops with gently defined waists and feminine, gathered or fluted sleeves. Show off your cleavage with V-necks, scoop necks or wrap tops. Avoid spaghetti straps or halter-necks if your arms are un-toned.
The hourglass shape doesn't need any extra volume so avoid thick, bulky fabrics and too many accessories.
Sartorial Soulmates: Scooped-Neck Shirts and Pencil Skirts
Pears have a larger bottom half than top half. If you are a pear you probably have wide hips, narrower shoulders and a small bust.
Pears should wear clothes that minimise hips and draw attention upwards.
Dresses and skirts should be A-line or flared at the hem with a side zip to minimize bulk around the hips.
Jackets should stop at or above your hips. If it is double breasted or has a detailed collar, it will balance out your silhouette and draw the eye upwards.
Reduce the appearance of your hips with dark trousers that flare below the knee. Wear flat-fronted, side-fastening trousers and avoid pleats, pockets or seams on the hips which will add to your bulk.
If you have chunky legs, wear boots to cover your calves, or platforms to elongate and slim your legs.
Broaden the appearance of your shoulders by wearing tops with boat necklines, ballet necklines, or wide lapels. Tops with capped sleeves or three-quarter length sleeves will also balance out your profile. Add interest to your neckline with scarves and accessories. Tops in bright colours, patterns and textures will also draw attention upwards.
Sartorial Soulmates: Tea Dresses and High-Waisted Wide-Leg Pants
If you are a Triangle you have a larger top half than bottom half, which is the reverse of the Pear shape. Triangles have broad shoulders with proportionally narrow hips.
Add weight to your hips with flared or A-line dresses and skirts. You need to draw attention downwards so wear brighter, thicker fabrics on your bottom half. Create the illusion of larger hips with pockets, buttons or other details.
By contrast, keep details to a minimum on jackets and tops. Shawl collars will flatter the line of your shoulders, and jackets that flare at the hem will give your silhouette balance.
Hipster jeans will enhance your waistline, and boot-cut trousers will widen the lower leg and stop you looking top heavy.
Wear fitted tops with deep round or V necks to break up your shoulder line. Keep the look simple and understated, and avoid bulky accessories such as thick scarves and heavy jewellry.
Sartorial Soulmates: A-line dresses and V necks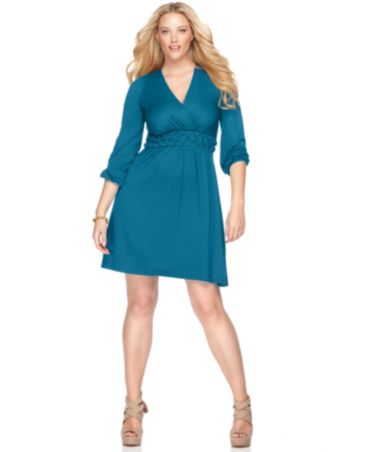 Ladies with shorter legs can get away with high-waist miniskirts without making their upper halves seem out of proportion (plus, the look will actually give your legs the effect of looking longer). Choose a platform shoe in a nude color to really help you tack on a few more inches.
Sartorial Soulmates: High-Waisted Skirts and Nude Platforms
Sartorial Soulmates: Wrap Styles and Cropped Jackets
Sartorial Soulmates: Crop Tops and Bandage Dresses
Gals with short torsos and super-long legs should look for styles that don't cinch at the waist. Drop-waist dresses and flowing-tunic tops in punchy, bright colors will be your best bet!

Sartorial Soulmates: Drop-Waist Dresses and Tunic Tops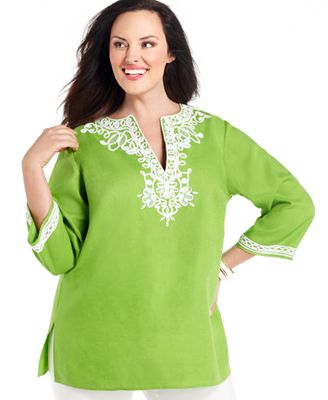 Straight or rectangle shaped girls are generally quite straight up and down without too many curves. You can easily get more curves by adding cinched belts and ruffled tops.
Don't hide your strong shoulders; instead, choose a top with a deep V that'll make your delts really sing. A full skirt with a flippy hemline will provide a beautiful balance.

Sartorial Soulmates: Deep V Necks and Full Skirts
Stay Healthy and Beautiful
Xoxo